WITSML File Server
Ordinary WITSML servers designed to deliver 24/7 real-time data from rig site to operation offices are expensive technologies and convoluted architectures offered by very few companies only.
Petroware provides a different adaption of the kind: An engine that doesn't serve the traditional real-time measurements, but instead is capable of revitalize historic file based well log information: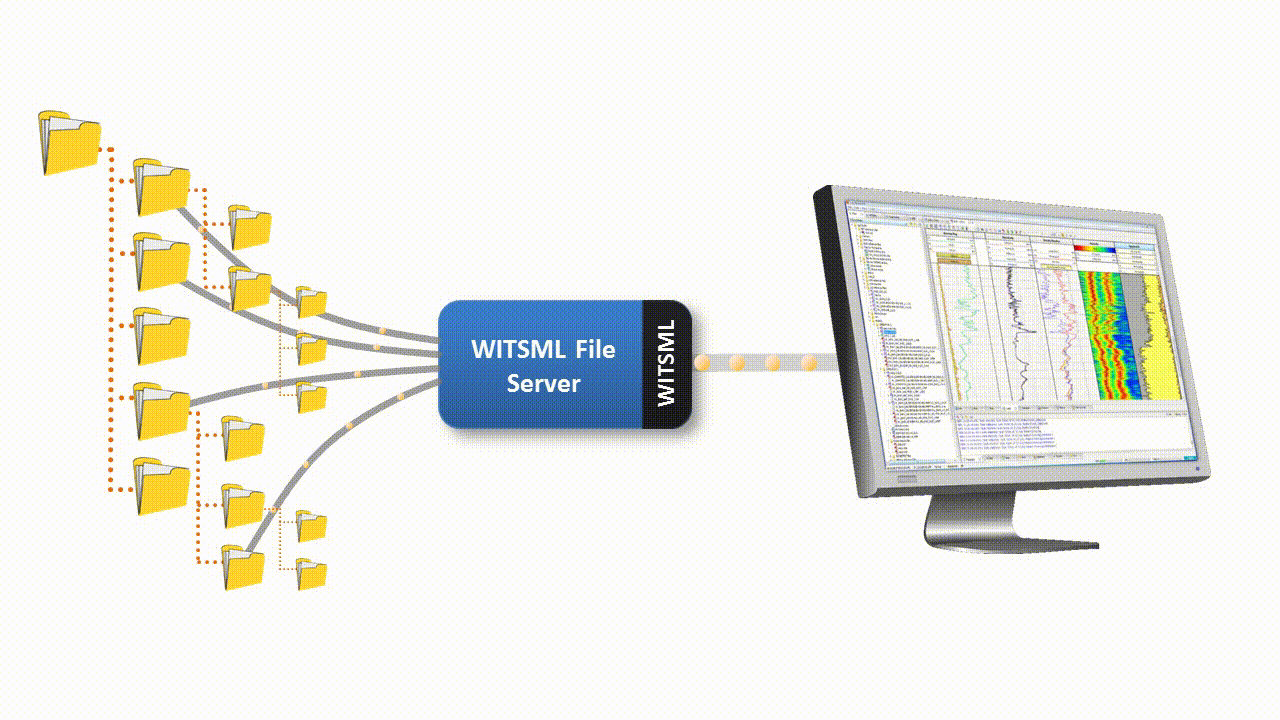 By installing this lightweight piece of software within a corporation and pointing it to some root storage folder, data lake or cloud, it will automatically index everything and deliver the information over HTTP or ETP like any other WITSML server.
The WITSML File Server is based on the Petroware Log I/O technology capable of high performance I/O of well log information in files like DLIS, LIS, LAS, BIT, XTF, CSV, ASC, SPWLA, WITS and the JSON Well Log Format.

Installation
The Petroware WITSML File Server is delivered as a simple, self-contained setup file for MS/Windows, Linux or Mac/OS and is installed and started in a single button click.



        WitsmlFileServer-<version>-setup.exe
      
It is equipped with its own embedded web server and can run in any networked environment.
The server launch with an operational dashboard for convenient specification of users, back-end folder and other settings. When the web service is running, the indexed file information can immediately be accessed from any WITSML enabled client on the network: